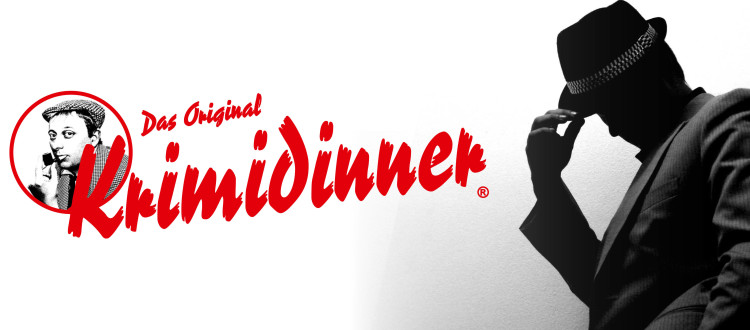 It is time to crime! A murderous enjoyment with at least one body. During a 4-course dinner you are invited to take part in solving the crime but beware off falling under suspicion!
There are different dinner shows available:
The night of the terror
Lord Ashtonburry is celebrating his 60th birthday with his family and friends. Everyone was invited and takes part of the celebration. Everyone? No! One person had been forgotten, but nobody missed him at least Lord Astonburry. The dark shadow of his past….
A funeral feast
As a member of the family clan you take part of the opening of will of the wealthy Lord Ashtonburry who died so suddenly. What does his greedy nephew, his illegitimate daughter and even this widow have to hide….
Black wedding
A short time after the death of her father Lord Ashtonburry daughter Cora Tilling is celebrating her wedding. But how is it possible that her groom became suddenly so rich and where is the priest? But don't worry, it' s a wedding and nothing bad can happen….or…?
The nightmare of Darkwood Castle
Darkwood Castle should fall under the hammer. Rumors about a legendary treasure
connected with a dark secret were spread. But a ghost of the ancestors got his own plans….
Price per Person 79,00 €, 4-course menu  included
For further information and appointed dates please contact our friendly reception staff: mail@edelfinger-hof.de